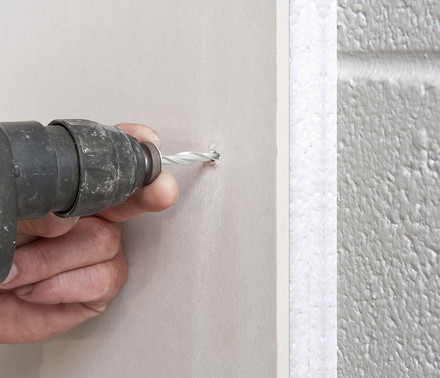 British homes actually account for 27% of the UK's total carbon emissions. There has been a plan put in place that by 2050 we have to have reduced this by a massive 80%.
Three quarters of the homes that will exist in the UK at that time will have already been built. Therefore there iwill be a requirement for an upgrade program in order to improve them. Thermal upgrades will be implemented in order to improve the insulation values of domestic buildings.
Government initiative for addressing the issue is known as the "Green Deal". This will result in energy suppliers offering consumer's insulation upgrades in order to improve energy efficiencies in homes. Costs will be recouped through a charge on the householders' energy bills. The desired effect or "golden rule" is that the savings consumers make on their bills will overcome the additional cost of implementing the upgrades and this will make it a win-win situation for the householders:
They will improve energy efficiency of their household
Improved energy efficiency will have no overall cost
Unfortunately though there will be some difficulties; the hardest to treat will be homes which have solid walls. A total of 17,500 solid walled houses out of the country's 6.6 million are insulated each year.
InSoFast have a solution to this problem; solid wall insulation can be applied by fixing insulation slabs onto the external walls and covering these slabs with a weather-proof render or by fixing insulated plasterboard to the inside of the solid wall.
InSoFast provide various external wall insulation fixings for external masonry applications. In addition to this InSoFast supply the UK's only purpose made fire resistant plasterboard insulation fixings that have been specifically designed for fixing plasterboard insulation to internal masonry walls.
We also have a wide selection of insulation fasteners for use in building, offering are highly versatile range for use in a number of construction materials. As the UK's only supplier of this range we invite others to become a stockist of these outstanding insulation fixings.
For more information then please contact us on 0845 308 7007 or email sales@insofast.co.uk.
12th August 2011, 12:28