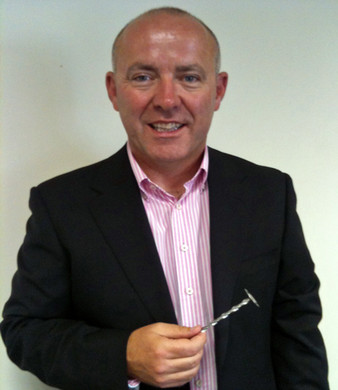 Insofast are proud to announce that it has secured the consultancy services of Eddie Charity to develop its UK business activities. Eddie is an experienced and innovative Strategic Sales Development Executive with a background in the Construction Fixings Industry and in the field of Thermal Insulation Products across the UK.
"The Insofast range of innovative insulation fixings and fasteners is new to the UK market and offers a great opportunity for me to demonstrate my skills with new and exciting products" says Eddie, "I am looking forward to promoting the Insofast brand, along with its' problem-solving products, secure in the knowledge that I have joined a winning team".
For the building insulation market Insofast sell everything from flat warm roof fixings to insulated plasterboard fixings and external wall insulation fasteners via national distribution networks.
In addition Eddie will be introducing, to builders merchants and hardware stores, fast moving and easy to use building repair products manufactured by our associated Thor Helical company and sold through their distribution network. Such products include Thor Helical crack stitching kits, replacement wall ties and lateral restraint systems.
For more information regarding our insulation fixings & structural repair products, please contact us on 0845 308 7007. Alternatively email sales@insofast.co.uk or eddie.charity@insofast.co.uk
22nd August 2011, 13:20